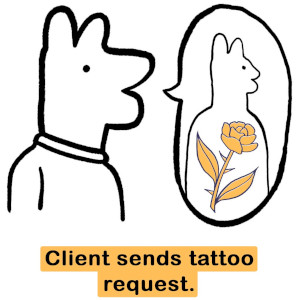 Tato Tattoo Booking
Terms of Service
All our policies are designed to be quick and easy to undestand. Our goal is to create a process that ends in more tattoos that are happily and successfully completed. Even if there is an issue, there is usually a creative solution that does not need us to intervene.
Terms of Service
This a living document that outlines the ways in which we view the service we provide.
Refunds and Deposits
Data and Privacy
You own your data/art. We don't sell it to anyone.
We keep logs and backups solely for the purpose of running the service and helping with bugs/support.
We don't track anyone.
Use of Tato
We love tattoos and the tattoo community. We take our role in the industry and community seriously and we attempt to be as respectful as possible to the industry. It is important to understand that Tato is a private product built and maintained by a private business.
We reserve the right to refuse sevice to anyone.